Boyd Hilder
Age: 26
Where were you born? And where do you live now? I was born in Bundaberg Australia and grew up there till I finished school. From there my family moved to the Gold Coast and I've Lived here ever since.
What are some of your earliest/ favorite memories of riding? Probably riding across town to ride trails with mates in high school every afternoon and weekend.
What are some of your favorite or most memorable sessions or bike related experiences from the last few years? South Africa trip just before covid hit. Was such a rad crew and got to see and ride so much cool stuff. Trip got cut short but everyday we were there was one to remember, I want to go back asap
What have you been up to lately? I've Been kitting out my van to camp and travel around Australia. Built it out with a Bed, shower, fridge, bikes and surfboards everything to have a good time.
What's in store for 2022? Couple filming projects, new signature products with odyssey and some overseas trips hopefully.
What are your Top 3 ?
Foods: Pineapple, Chocolate and a good bacon n egg roll
Things you enjoy when your not riding: Surfing, Camping and chilling down the beach with the girlfriend and dogs
Dreams / Goals: Win Xgames and own a fat house with trails
Movies: Tear da club up by Troy Charlesworth
Places you would like to visit someday: Canada and Costa Rica
What is your current set up? (bike / parts )
Federal Boyd ICS2 frame kitted out in odyssey parts!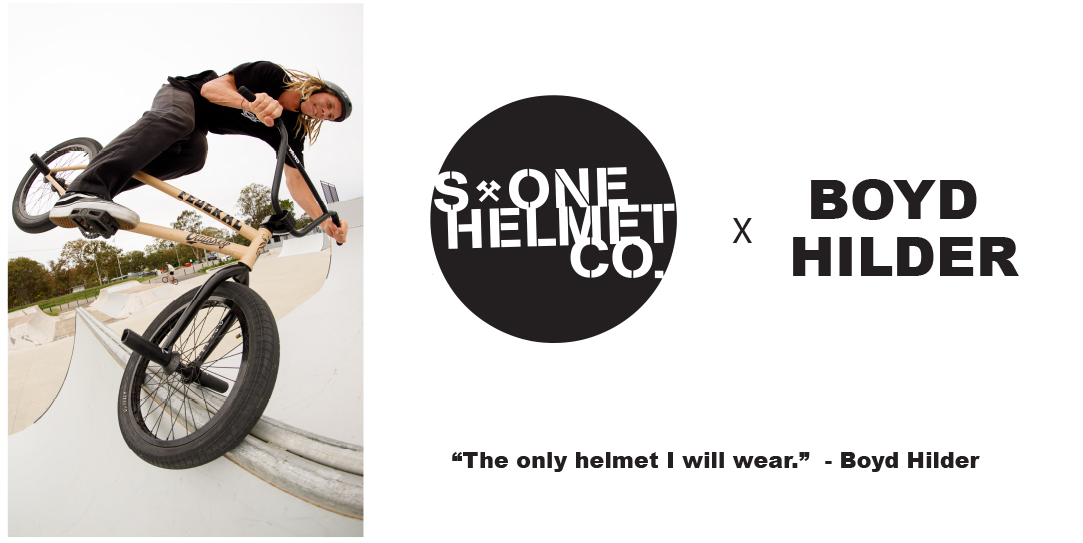 Boyd wears the S1 Lifer Helmet