Interview: Briel Weingartner (Skateboarder)
"Briel is outgoing, laughs a lot, and really has fun when she skates. It's always refreshing to see a kid who loves to skate for the right reasons." - Chris Dangaard / Skate Photographer
Name: Briel Weingartner
Age: 10
When did you start skating? 4 years old
What are some of your earliest/ favorite memories of skateboarding? My Dad helping me skate. He would hold my hand and catch me when I needed it. He would encourage me and tell me I'm brave and tell me to never give up.
What are some of your favorite or most memorable sessions from the last few years? Working on my Exposure clips was fun and a lot of work. There was a lot of blood, sweat and tears but in the end I was so happy with the results and what I accomplished!
What have you been up to lately? Homeschool and skateboarding! I've also been doing a lot of auditions too. My most recent one I booked was a commercial for an eyewear company.
What's in store for 2022? Hoping to learn more tricks and get better at the ones I know. There's always room to learn more! I'm also hoping to book more commercials. I love doing that, it's so much fun! I've been blessed, skateboarding opened a lot of doors for me especially with traveling and meeting new people and friends.
What are your Top 3 ?
Foods: Pizza, Ravioli, and Cheesburgers
Things you enjoy when your not skating: Art, Gymnastics, and playing with my cat, Roxy,
Dreams / Goals: Hope to be a pro skater one day, work on a movie, and maybe go to the Olympics
Movies: Spiderman -no way home, Baker 4, and Cloudy With a Chance of Meatballs 1 and 2
Books: Purrmaids, Mermicorns, and Diary of a Wimpy
Places you would like to visit someday: Hawaii, Cabo San Lucas and Florida
What is your current set up?
Skate Deck: Baker Skateboard 7.5
Trucks: Independent
Wheels: Spitfire
Bearings: Bones Reds
Grip: Grizzly Grip
Helmet: S1
Shoes: Nike Sb Dunks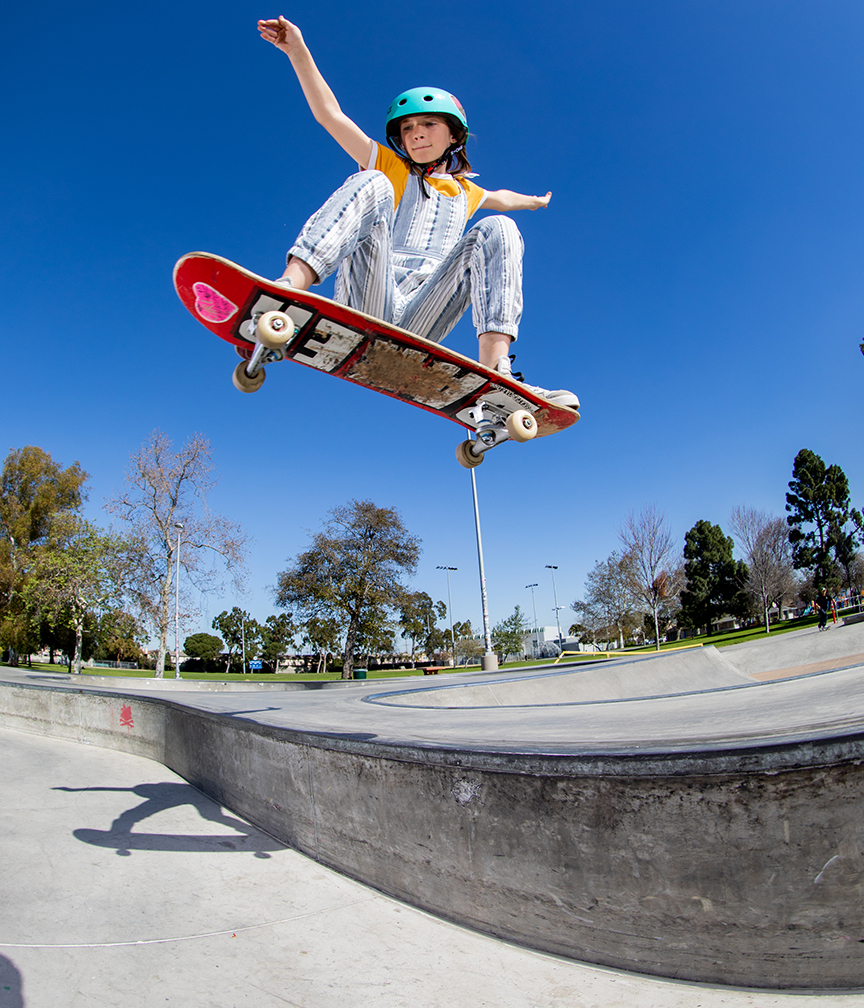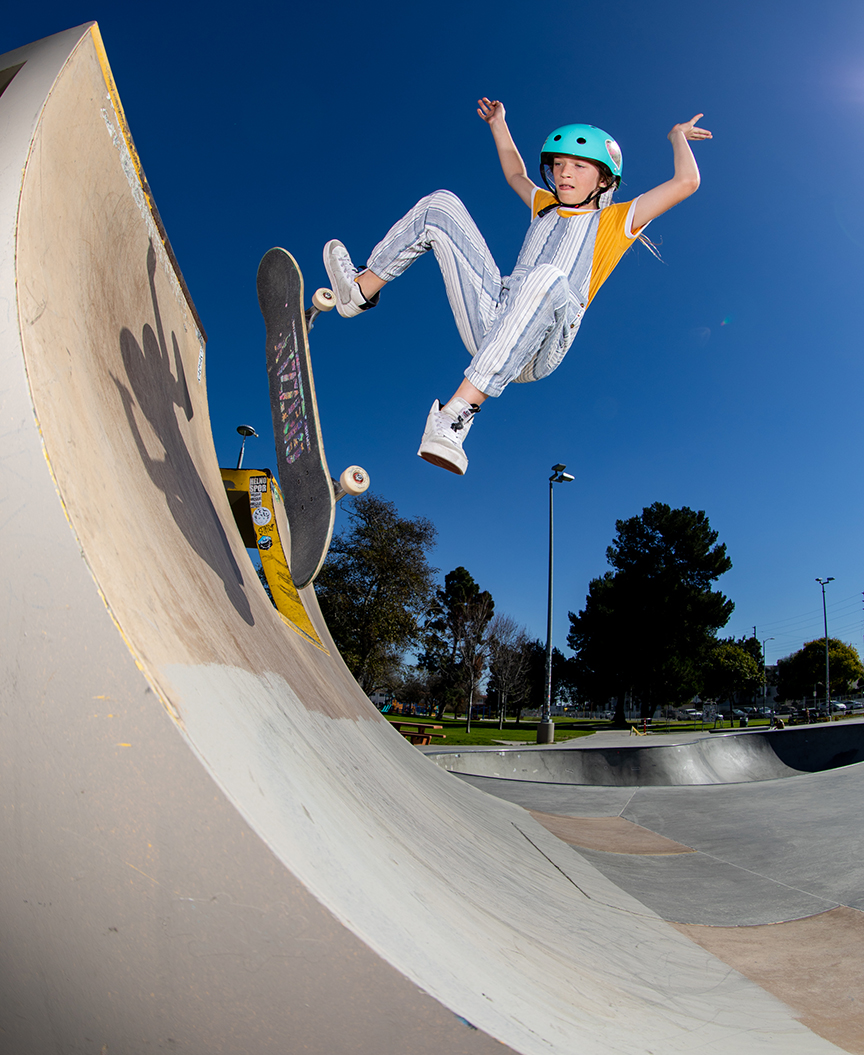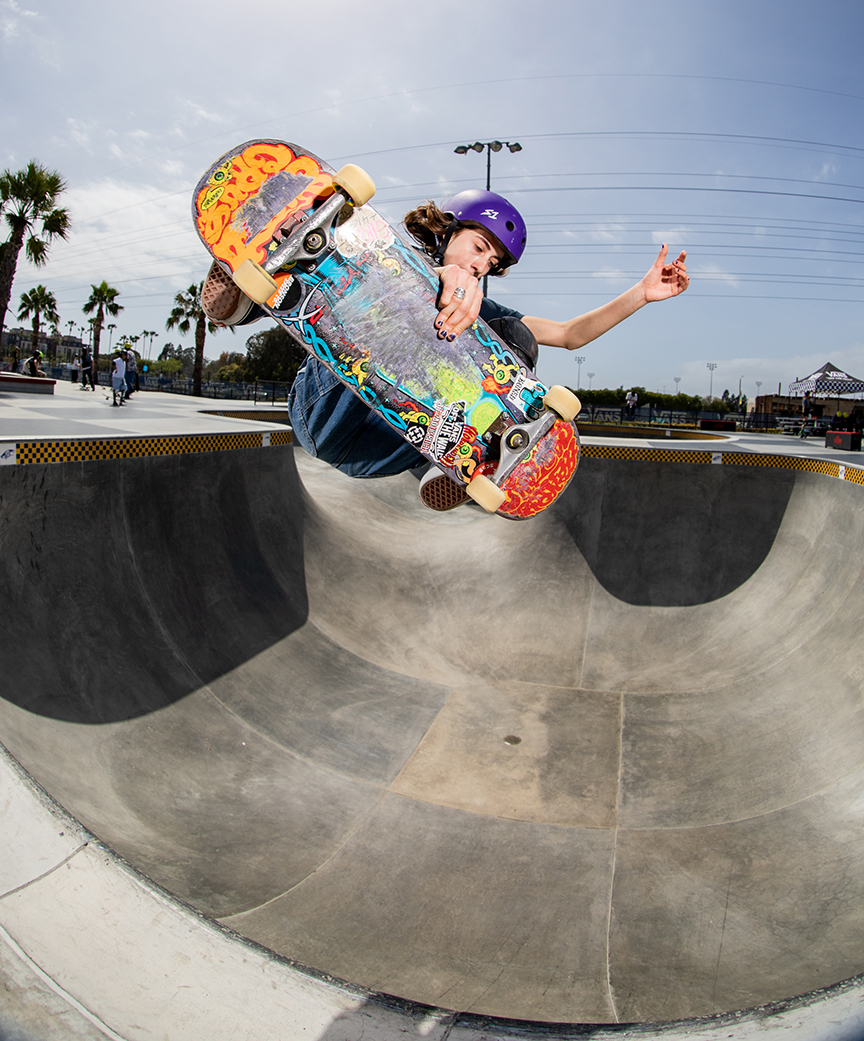 Briel is wearing the S1 MIni Lifer Helmet. The S1 Mini Lifer Helmet a helmet for smaller heads. The Mini Lifer fits deep on the head and is ASTM (Skate Certified) and CPSC (Skate & Bike Certified) so you know you are wearing one of the safest helmets on the market. The S1 Mini Lifer Helmet is a great helmet for younger female skaters and is available in tons of colors.
Great Fit + Best Protection + Fits Smaller Heads = S1 Mini Lifer Helmet