Keanu Nuuanu / S1 Lifer Skateboard Helmet
Keanu was born on March, 4th, 2007 in the town of Waimānalo on the island of Oahu. He started skating at the age of 8 years old, when his neighbor gave him an old board that had been put together with random pieces. "I thought it was the coolest."
Why did you decide to keep skating?
I love skating and meeting new people. I also love traveling and hitting new parks. I hope to turn pro one day!
Why do you believe in wearing a helmet?
I have hit my head before and hate to think what would have happened if I didn't have it on. I have been using S1 helmets long before I started riding for them.
Biggest influences?
When I was younger I was lucky to work with Heimana at Proper, his coaching really taught me a lot and I think getting to skate with him and watch him really pushed me over the years.
Most Memorable sessions?
Skate camp at the Hickam Hanger is always fun, getting to ride with my friends and have fun skating. I got to ride at Tony Hawks ramp thanks to Kevin Staab and that was something I won't forget.
What have you been up to lately?
Due to COVID I had to put my trips to California off but I've been hitting all my local parks. I had plans to build my own Vert ramp but again Covid has prevented me from getting good builders to come to Hawaii. Also I've been surfing, fishing and diving.
What's your current set up?
Riding a shape that was made for me by Pocket Pistols, I'm actually waiting on a new batch now. @powerflex 60mm Rock candies, Independent 149 forged hallows, and Bones Swiss.
Favorite food?
Food, Poke bowls, Sushi, Dim Sum, and @fruitypebbles
Music?
Rock, Rap, Reggae, Alternative, island music... all kinds of music just depends on my mood.
Skate spots?
@properrideshop, Hickam Base, Keolu skatepark
Books?
The Outsiders
Movies?
Night at the Museum and Murder Mystery with Adam Sandler.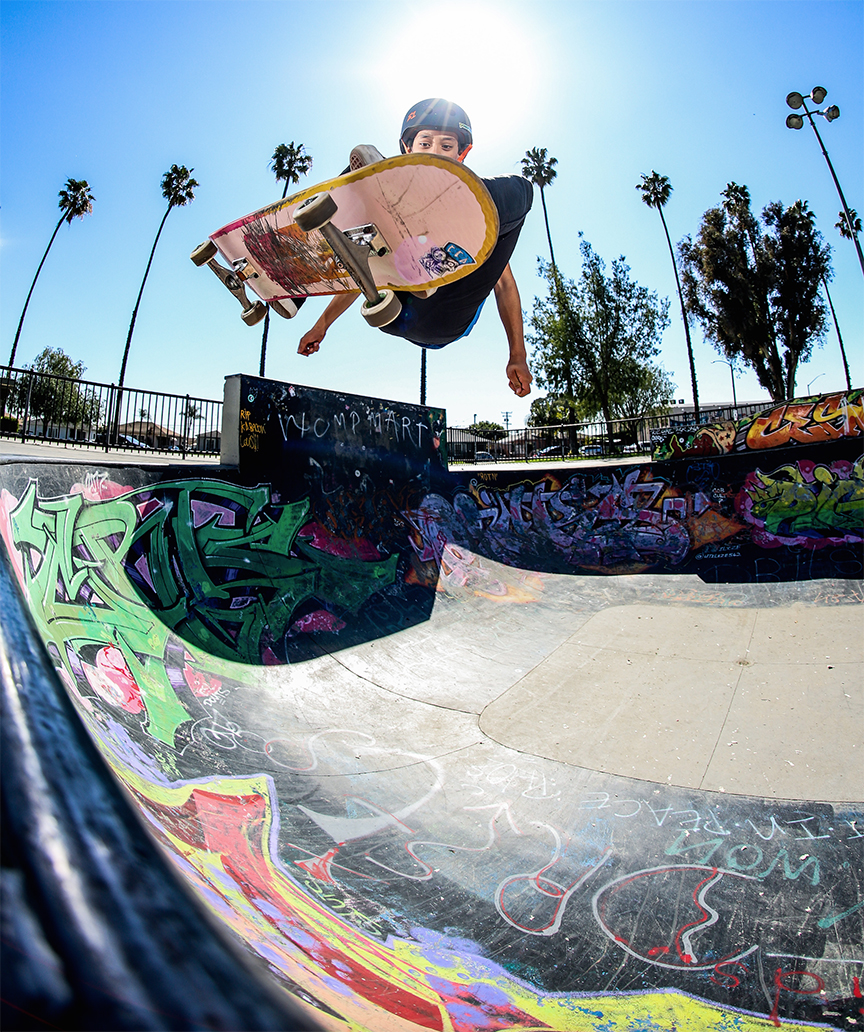 Photos and Interview by Chris Dangaard