"One of the reasons we are so focused on making great helmets is because there are young kids like Paige who are pushing the boundaries of what "kids" can do in skateboarding. And we want to keep them as safe and as happy as possible so they can keep doing what they love to do! Go Paige!" - Chris Terins / S1 Helmet Co.
Interview with Paige Tobin (and her Mum)
How old are you? 6 years old
Where did you live? Lake Macquarie which is a town in nsw Australia
When did you start skating? When I was three years old.
What are some your favorite or most memorable sessions from the last few years? Pre Covid would be skating at Venice Beach 2021 - Definitely winning the king of the concrete in Melbourne, winning the monavale vert comp in Sydney… and traveling up to the Gold Coast, skating heaps of parks along the way.
Where is your favorite place to skate? Bato bay skate park is amazing! I did love Venice beach loads!
What have you been up to lately? I graduated kindergarten last week.. also got backside airs out of coping on the vert ramp
What's in store for 2022? We have a trip to the US planned in, super excited for that.. some more comps, having loads of fun!
What is your current set up? (dims / specs)
Deck: Monarch
Trucks: Indy titanium
Wheels: Bones 58s
Bearings: Bones Ceramic
Grip: Depends on what style I'm feeling
Shoes: Vans slip ons
Clothing: Hurley and anything girly
"I love my S1" - Paige Tobin @paigeetobin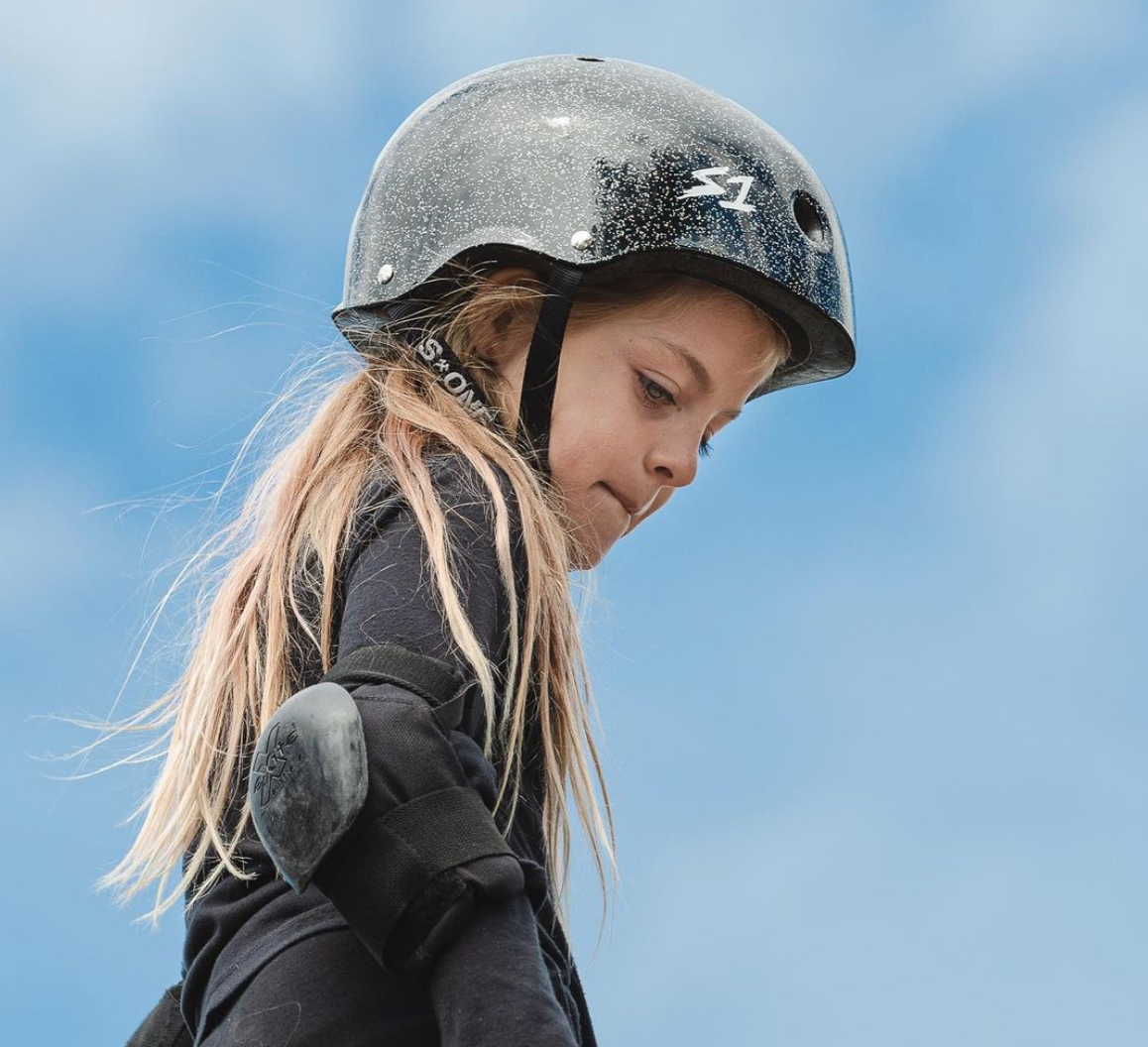 Paige wears the S1 Mini Lifer Helmet. The Mini Lifer fits head sizes 18.5" - 20.5". It is great helmet for kids ages 5 - 8. Here is a link to check the colors. S1 Mini Lifer Helmet