S1 Helmet Company / Fall Lineup 2023
S1 Helmet Co. / Helmet Overview
S1 Lifer Helmet: Great Fit + Skate & Bike Certified *. (Size Range: 20.5" - 23.5)
S1 Lifer Retro E-Helmet: This is a new helmet. It has the same fit and feel of the S1 Lifer but it has an extra layer of Fusion foam and passes the NTA 8776 E-Bike Helmet test. This helmet is popular with E-Bike riders looking for a retro moto helmet look.
S1 Lifer Helmet w/ Brim: What can we say - it's the S1 Lifer Helmet with a brim. Same fit, feel and certified protection as the Lifer but with a little sun protection. Kinda has an army helmet look also.
S1 Retro Lifer Helmet: After the S1 Lifer Helmet - the Retro Lifer is another best seller. Same fit,feel and protection as the Lifer but has the "fullcut" design.
S1 Mini Lifer Helmet: Great fit for smaller heads (Size Range: 18.5" - 20.5")
S1 Mega Lifer Helmet: Great fit for larger heads (Size Range 23.5" - 25.5")
* The S1 Lifer Helmet might be #1 selling skate helmet in the USA and Australia. A lot of the top pros, groms and skate legends rock S1 Lifer Helmets . We ship the S1 Lifer to over 500 core skate,surf, roller skate, scoot and BMX shops throughout the USA and you can find S1 Lifers in skate shops in Australia, New Zealand, England, Canada, Europe, Central America and South America.
For more info email: dan@s1helmets.com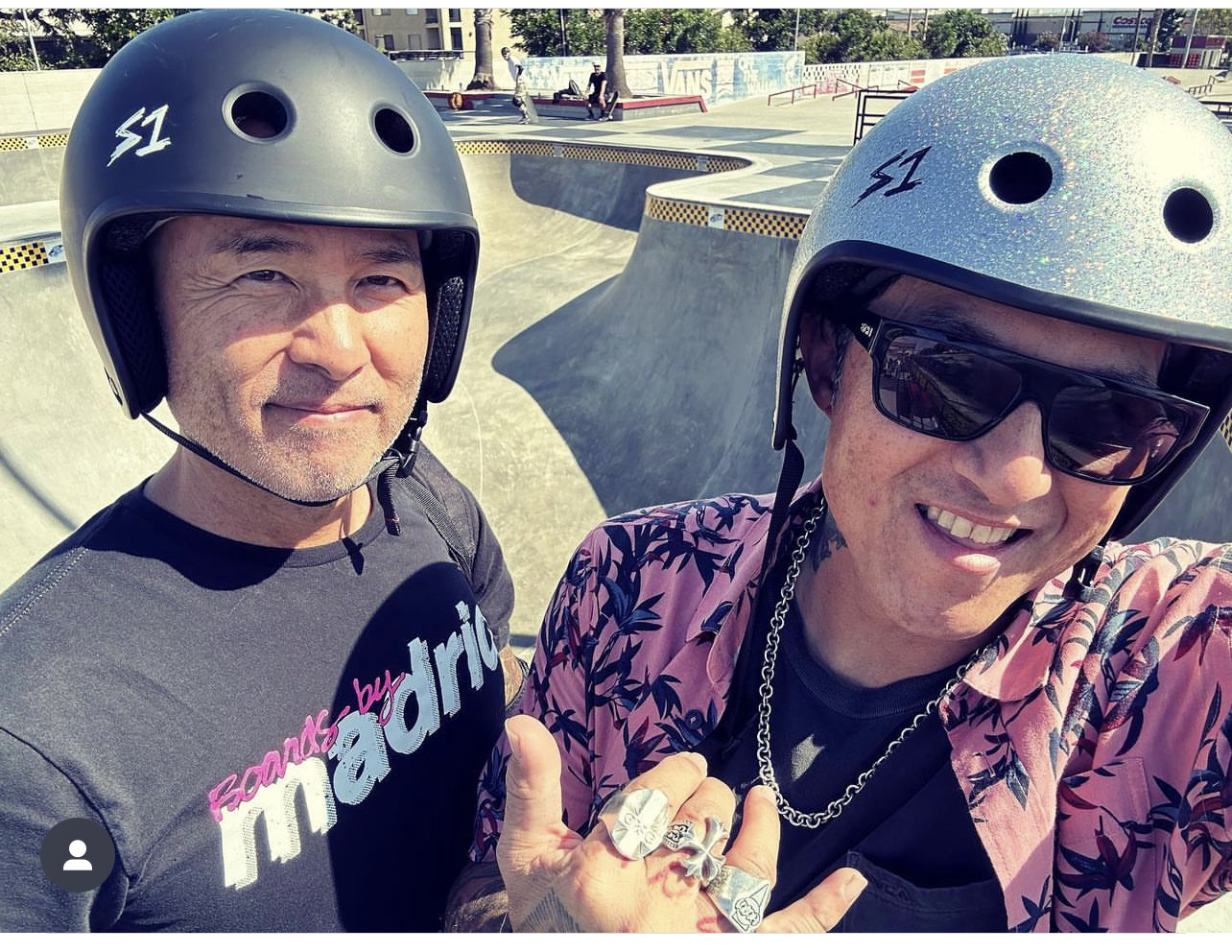 Team S1
SKATEBOARDING: Christian Hosoi, Lester Kasai, Lonny Hiramoto, Eric Dressen, Lance Mountain, Doug "Pineapple" Saladino, Jim Gray, Ben Schroeder, Darren Navarrette, Peter Hewitt, Heimana Reynolds, Jordyn Barratt, Gavin Bottger, Tate Carew, Arisa Trew, Will Royce and many more…
Skate Instagram @s1helmets
BMX: Chase Hawk, Boyd Hilder, Corey Walsh, Morgan Wade, Gary Young and more …
BMX Instagram @s1helmets_bmx
SCOOT: Rich Zelinka, Raymond Warner, Chris Farris, Clayton Lindley, Bart Oskroba, Revin Cachet, Lucy Evans andmany more…
Scoot Insta @s1scoot
ROLLER SKATE:Carolina Hernandez, Loren Mutch, Jaquan Owen, Bomba Hache, Barbie Patin, Silvia Kambouridis, Bantam, Alexandra Londono, Tia Pitman, Marea Revuelta, Thais and many more….
Roller Skate Insta @s1rollerskate
ROLLER DERBY: Loren Mutch, Scald Eagle, Miracle Whips, Arch Rival Roller Derby, Victorian Roller Derby League, Denver Roller Derby, Jacksonville Roller Derby, Helsinki Roller Derby, Team Europe Roller Derby, London Roller Derby, Jewish Roller Derby, Black Diaspora and many more….
Derby Instagram @s1rollerderby