S1 Helmets & Pads / Spring 2022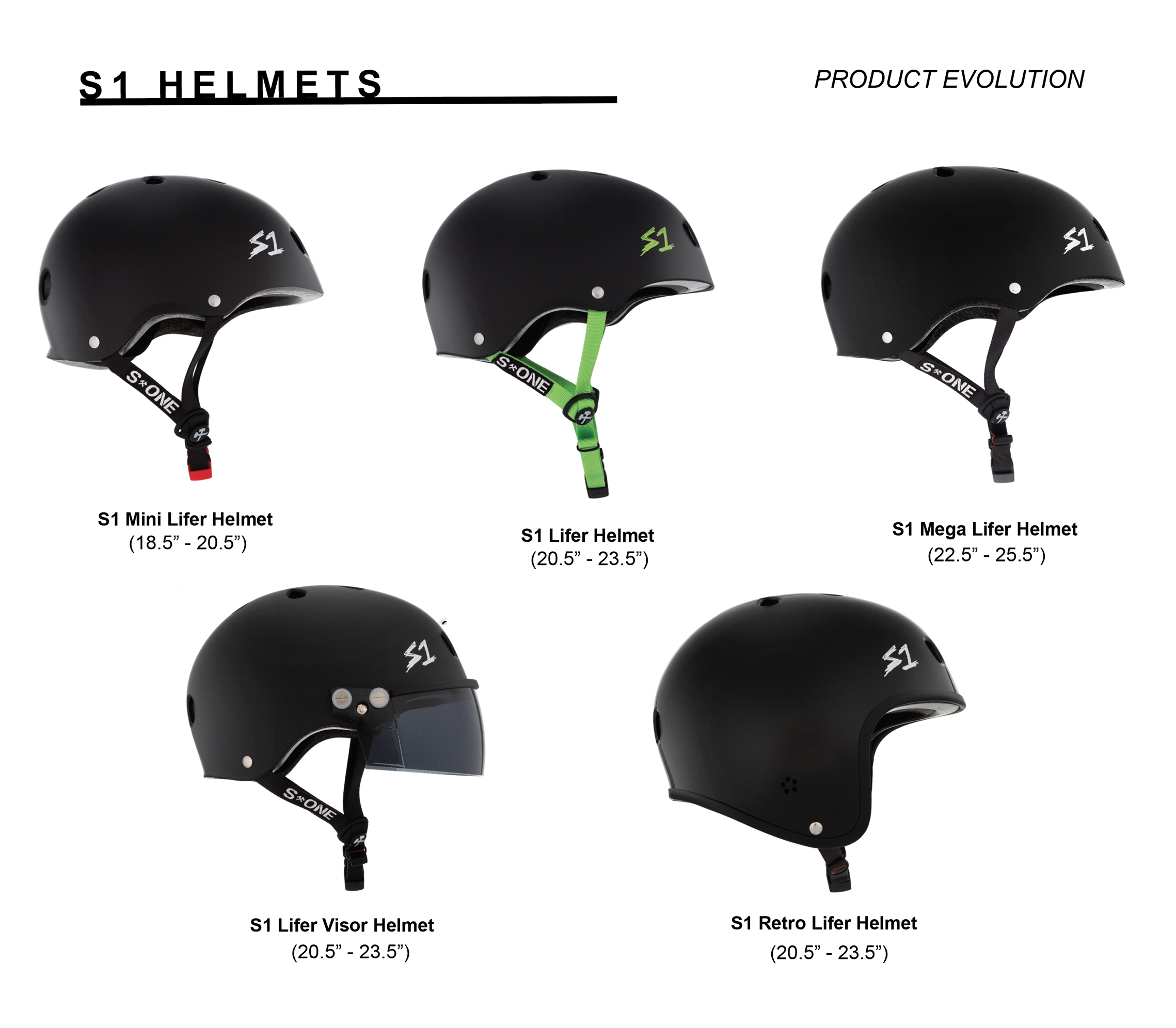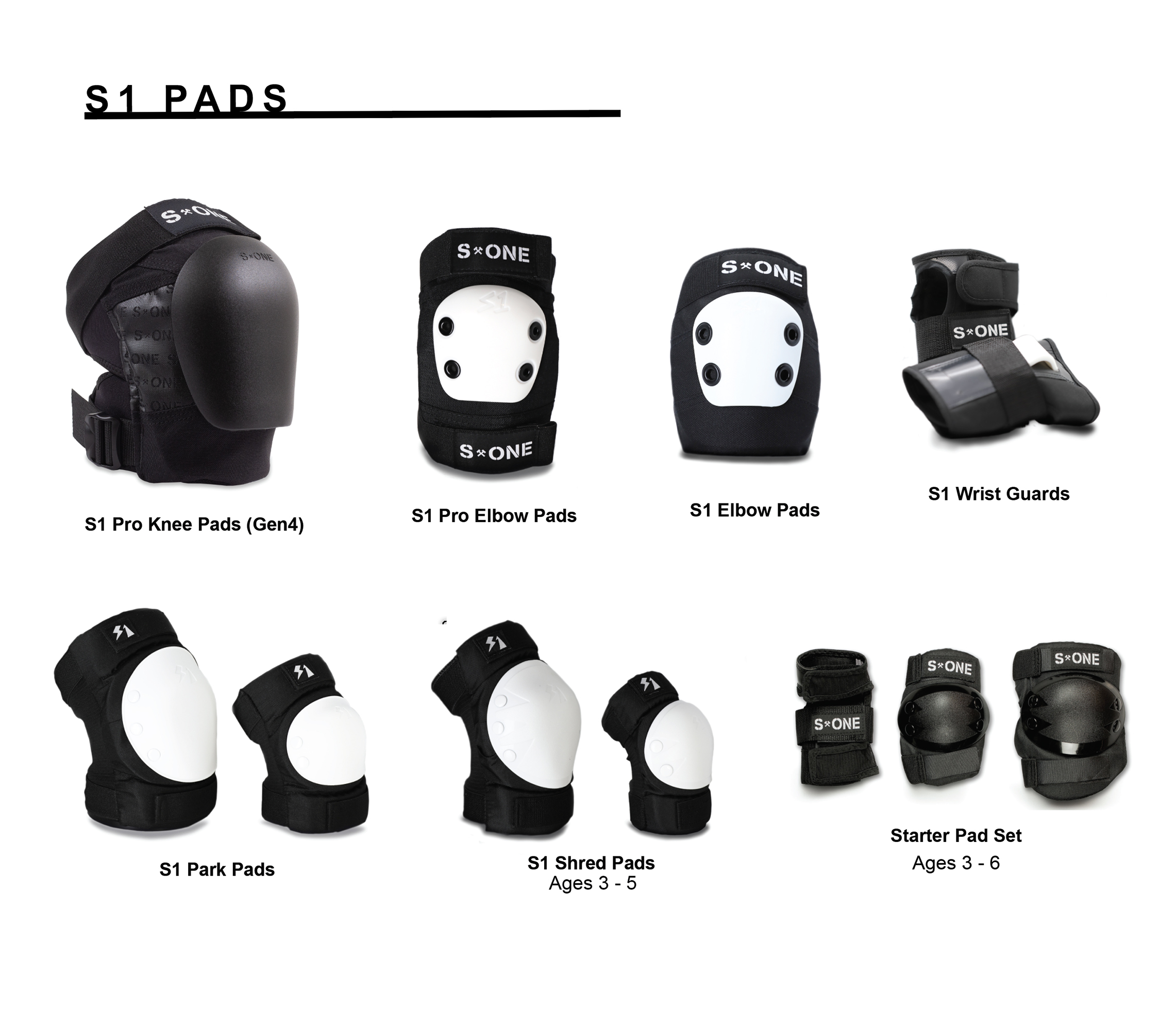 It is Spring 2022 and this is the safety gear lineup !
S1 Helmets are certified for use while riding a skateboard, roller skates, bicycle or non-motorized scoot. (CPSC, ASTM, EN 1078, AUS/NZ 2063:2020)
S1 Lifer Helmets
Sizing Instructions: Measure the circumference of your head just above the eyebrows.
S1 Mini Lifer Helmet : if your head measures 18.5" - 20.5"
S1 Lifer Helmet or the S1 Retro Lifer Helmet if your head measures 20.5" - 23.5"
S1 Mega Lifer Helmet: if your head measures 22.5" - 25.5"
S1 Pro Knee Pads (Gen 4)
XS,S,M,L,XL. 2XL, 3XL
S1 Pro Elbow Pads
S,M,M/L,L
S1 Elbow Pads
XS,S,M,L,XL
S1 Wrist Guards
S,M,L
S1 Park Pads
S,M,L,XL
S1 Shred Pads Ages 3 - 5
XS/S, M/L
S1 Starter Pad Set Ages 3- 5
One Size