"What can I say about Kai, well it's not everyday a 6-year-old stands on the coping across the bowl and says "Hey Chris are you ready, I'm going to do a smith right there!". It's as if this kid has been shooting professional photos for a decade. He calls his tricks then nails it, comes over to me and says "can I see that photo? Looks at it and says "I'm going to do it again". He will do this several times until he and I are both happy with the photo. Basically, the kid is a natural and is really fun to work with." - Chris Dangaard / Skateboard Photographer
Interview with Kai Makino (and his Dad)
How old are you?
6 years old
Where did you live?
Lakewood, CA where Lakewood Center Skateboard World used to be back in the 80s.
Dad: I wish it was still there!
When did you start skating?
12/25/2020 I got my very first skateboard from Santa!
What are some your favorite or most memorable sessions from the last few year?
Mini Ripperz Contest at Manzanita skatepark in October 2021. It was my first skateboard contest ever. I met a lot of new rad friends there and had super fun time with them. I was so stoked! Also I practiced hard for the contest with my mom, dad, and little sister Hana. Those days are also my great memories now! Yes, I got some trophies!
Where is your favorite place to skate?
Volcom (my local skatepark) and Poods (I love the big bowl and pool coping!)
What have you been up to lately?
Eat. Sleep. Skate. Repeat. Lol
What's in store for 2022?
I will participate more contests and meet new friends! Also skating on vert ramps!
What is your current set up? (dims / specs)
Deck: Mini Ripperz 5 Ply Prototype Deck
Trucks: Independent Forged Titanium 129mm
Wheels: Bones Skatepark Formula 84b 58mm
Bearings: Bronson RAW
Grip: Attic skateshop
Shoes: DC Shoes
Clothing: Mini Ripperz, Attic Skateshop, GROM, Dickies, Stance Socks.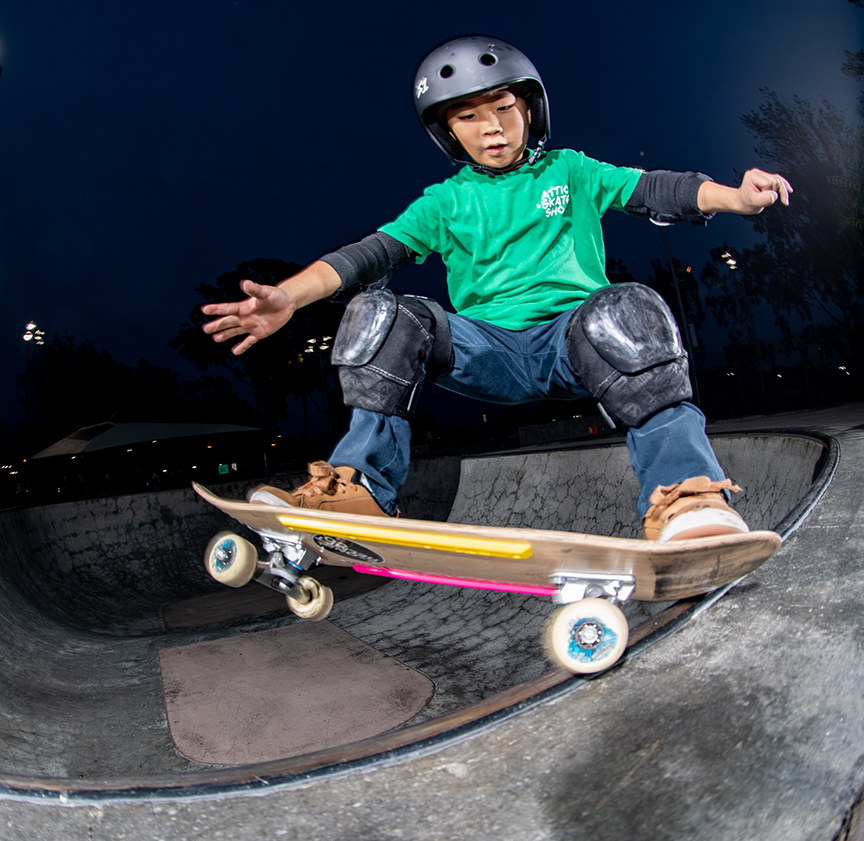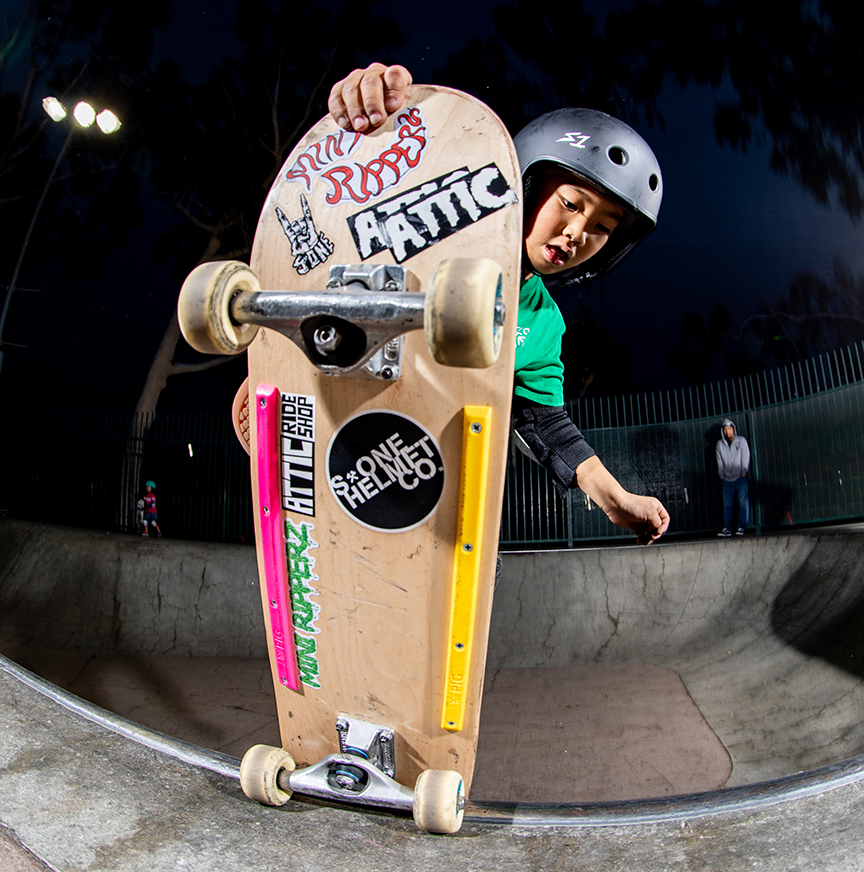 Kai wears the S1 Retro Lifer Helmet Color: Black Matte
His sister,Hana, wears the S1 Mini Lifer Helmet Color: Lagoon Gloss
"My S1 Helmet is very comfortable!" - Kai Makino @kai_ocean_makino